"Antonio has learned the times tables just by playing Times Ninja Adventure in less than a week. At school they told us to stop practicing math at home and concentrate on other subjects because he went too far ahead. I was amazed by the results."
Sergio, Antonio's father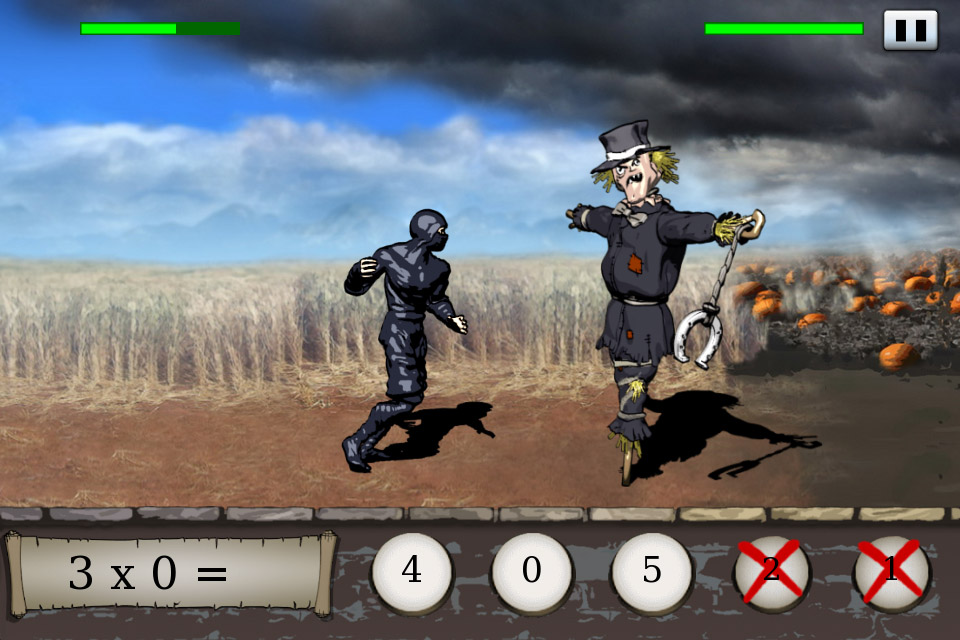 As everyone knows learning the times tables is a boring
exercise in training your memory. Besides the basic meaning of multiplication there is not much logic or insight to understand – you have to simply memorize the times table to be able to efficiently solve various math problems that contain multiplication.  Times Ninja Adventure is a new unique way to learn the Times Table.  We tried to make it as fun as possible, especially for boys that do not have the patience to sit for long hours and memorize something.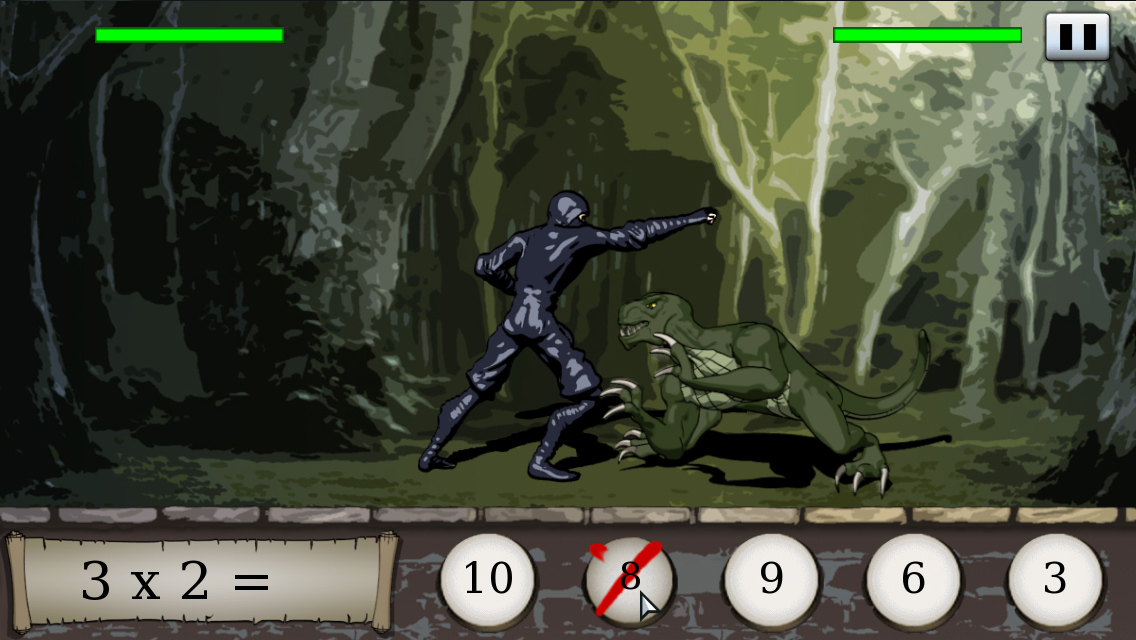 The game has a Unique Intelligent Learning Engine that learns what questions the player finds difficult to remember and asks these questions more often, until the player learns the correct answer.  The learning engine will adapt to your child knowledge during the first 30 minutes of play – the longer the game is played the better is the adaptation.
The result i.e. knowledge of times table is achieved on average in 2 – 4 days of playing.  Our game also tests the quality of mastering the times table. There are 3 bosses that will present a small math exam on multiplication, the player can not go past them until they have learned the respective part of Times Table.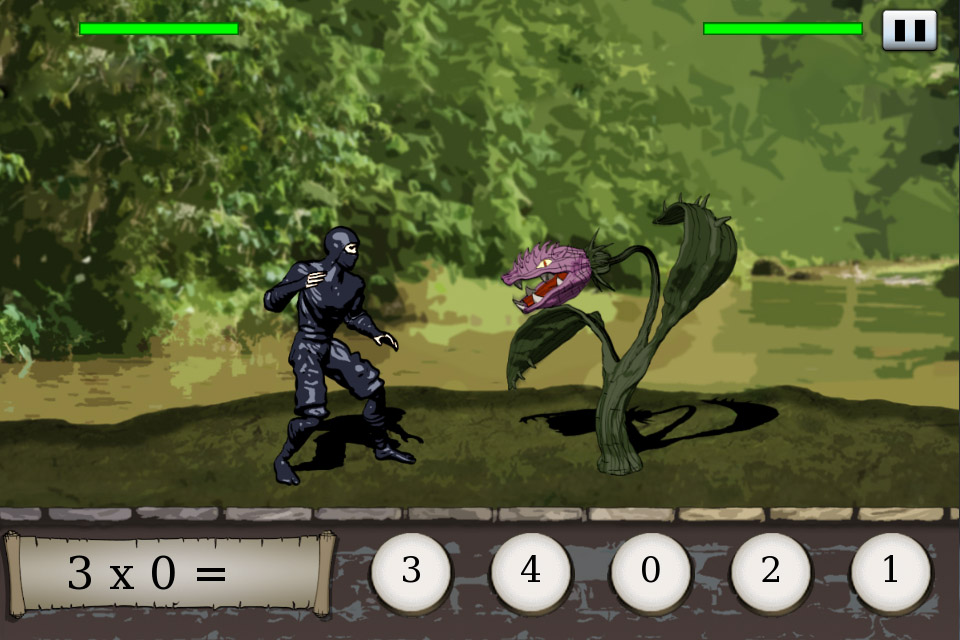 Features
AI Adaptive Math Teaching. Times Ninja Adventure has a unique learning engine that will automagically adapt to your child knowledge. It will remember which multiplication questions were given incorrect answers and will provide more of these for your children to remember.

Each consecutive correct answer will result in a different more powerful attack.  So if your children know the times table they will advance much faster until they reach challenging levels.

Even if the main character loses and the game restarts our unique AI engine continues to provide challenging questions – the multiplication learning continues. The application will remember what your child has already learned and will provide new challenging questions. If your child feels that the game became too difficult you can reset the learning process by pressing 3 times on the "reset button" in the "pause menu".  (WARNING: this will also reset the game progress.)
There are no adverts and in app purchases in the game.
Learn multiplication up to 10
The game will automatically remember the player progress on exit.
Times Ninja Adventure is a cross-platform game so You can learn multiplication on most of your devices (unfortunately for the time being we can not sell the game on Google Play,  so to get the full version for android you have to install the amazon market first and get it from there ) :